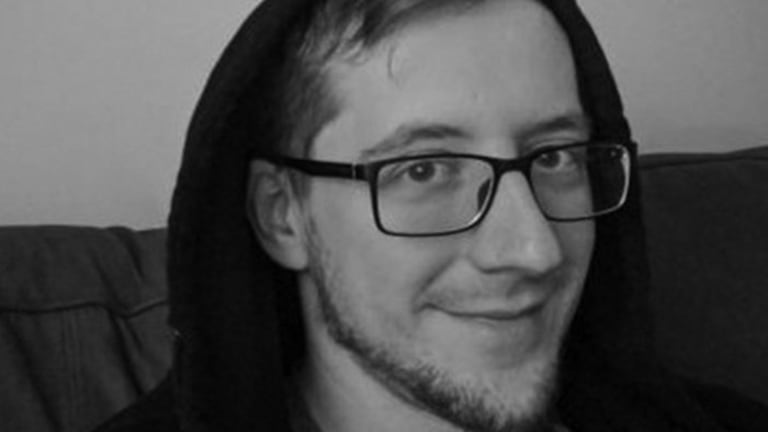 Blakely Neal Jones: Medical Technology Specialist Now Focused on Cryptocurrency News Business
Blakely Jones is motivated primarily by his "loved ones", which includes his "father, mother, brothers and significant other." A Knoxville, Tennessee resident, Blakely is most inspired by his family's achievements.
What motivates you in life? Crypto and blockchain entrepreneur and businessman, Blakely Jones is motivated primarily by his "loved ones", which includes his "father, mother, brothers and significant other." A Knoxville, Tennessee resident, Blakely is most inspired by his family's achievements.
He can vividly recall details from his childhood, some of which were not pleasant but it's these challenges that have helped him become a mentally stronger, resilient, and determined professional. Blakely notes: "It is nice to have a group of people that I can go back to console me when things get hard and vice versa. I have lived across many socio-economic levels, and it has given me a better understanding of the world around me. As a child, I lived in a home with a swimming pool with its own waterfall. Then, my family filed bankruptcy and we had to sell everything we owned in an auction. One day as an 8-year-old boy, I was driving my little electric car around a big warehouse with people all around. At the end of the lap, I was asked to get out of the car and an old man took it away. Turns out that I was driving the car to show for the auction that was going on to sell my toys."
Experiencing Many Challenges While Growing Up
Having experienced difficult situations at a very early age, Blakely has learned how to cope and persevere when presented with the day-to-day challenges of a blockchain professional. The crypto industry is quite young and it's evolving rapidly, which makes it completely unpredictable. But Blakely's upbringing and his academic and work experience in the Medical Technology field have prepared him well for the emerging billion dollar blockchain industry. He observes: "Interestingly, those small experiences from childhood gave me a lot to think about and really had a part in molding the person I am today."
Elaborating on how he uses his strengths to achieve what he has so far, which includes earning a bachelor's degree in Medical Technology from Lincoln Memorial University and an MBA in Entrepreneurship Studies from Northeastern University, Blakely told us: "I have a lot of sustain. This is likely one of my strongest traits. When things get tough, I tend to get more stubborn and double-down. Sometimes this is more of a hindrance than a blessing, especially in the world of crypto. But I am happy to be able to outdo the competition by beating them in a 'war of attrition'.
Building a crypto specific news outlet has been a painstaking task, and if given the opportunity to do it again, I absolutely WOULD! The feeling that something great is being created on part of your own hard work is amazing. The people you get to connect with over a shared interest and a genuine drive to push something in a more honest light is worth all the turmoil."
Blockchain Needs Projects With Real-World Use Cases
As an ambitious, focused, and goal-oriented individual, Blakely occasionally does live broadcasts for his followers - in order to clearly communicate how he intends to make an impact on the emerging blockchain economy. Notably, in one of his broadcasts, Blakely shares some insightful information: "Blockchain and cryptocurrency use … A lot of these projects, they promise that they're going to revolutionize something or disrupt 'blank'. If you notice, it's 90% buzzwords. What I'd like to see is a few cryptocurrencies with a serious use case and a plan to implement those cryptocurrencies into a platform and an actual point-of-sale (POS). I haven't seen that yet. I've seen wallet to wallet crypto transfer services, but we need a solution that allows companies to sign on and provides them with some form of incentive. Right now, you can collect money, you can collect bitcoin, you can collect litecoin, you can use the Lightning Network. You can do all these great things, but at the end of the day, you're just sending crypto to and from crypto wallets. This, however, is still too complicated for most people including business owners. What we need to do is figure out a way to get into the point-of-sale. Sadly though, this is controlled predominantly by large corporations. The issue with trying to do our own individual point-of-sale is that unless you make a hundred million different units and send them out to as many facilities, you won't have people really using it. But we're still early in the game. I would say maybe 1% of the US population has any idea what bitcoin is, let alone how it works and how to use it."
When asked about what he likes most about his work, and why he is so passionate about it, Blakely said: "Before being involved in cryptocurrency marketing and media, I was a medical laboratory scientist. I never had really built anything, and it was the same day repeatedly. I am happy to be in a space that I believe in and after a good amount of time, I can look back and see the things I have actually had a hand in making. That is a good feeling." Indeed, Blakely is prepared to become a blockchain architect as his diverse professional and life experiences have placed him in an ideal position to make meaningful contributions to the nascent industry.
Blakely's Message To "Aspiring Entrepreneurs"
After working in demanding medical technology jobs, where he performed diagnostic testing on patient samples to aid physicians in the diagnosis and/or monitoring of various disease states, Blakely also spent time as a Vlogger. During his Vlogging days, which he did religiously for four years, from 2011 and 2015, Blakely produced informative science-based video material. It is also during this time period that Blakely started his own marketing agency. Now, he remembers: "I was involved and deeply passionate about building my own marketing business. The one thing I would like to tell all aspiring entrepreneurs is that you must have self-belief. When you believe in yourself, then that is what brings you closer to achieving your goals. My main goal was to bring first-class marketing and advertising services at an affordable rate to customers based in the Knoxville area, and also branch out into serving other locations. This opportunity allowed me to mature not only as a professional but also as a person as I learned for the first time in my life to pay close attention to the concerns of others. While these were business-related, they also helped me learn and understand people's personalities better and how they're so intimately tied to their professional work. Basically, I realized through my work as a marketing specialist that when you understand how humans think, feel, and conduct themselves, then you are in much better position to help them with their business or company. Regardless of the profession or career you pursue, understanding and building deep, meaningful relationships is the key to success. This is a valuable life lesson I learned early in my career, and it is something I continue to do as I enter the blockchain space."
Starting at the peak of the bull market in January 2018, when cryptocurrency prices recorded their all-time highs and the market cap of all digital assets exceeded $800 billion, Blakely dived right into the blockchain industry. Leveraging his people management and PR skills from previous business and work experiences, Blakely began providing direction to content creators, while ensuring that deadlines are met as per client requirements. These are Blakely's main responsibilities as the Assistant Manager and Partner at Crypto Insider and as Content & Marketing Coordinator at Crypto Taco.
Recapping Educational And Professional Journey
Blakely has definitely come a long way and part of his journey started from when he chose his major in college. When we asked him how and why he chose his major, and then after that, what was his motivation for making the career choices he did, Blakely remarked: "In college, I was an entering freshman - and decided to major in pre-med chemistry and that was my life. A couple years in and I was thinking about other options considering that a B.S. in chemistry is ALMOST worthless as most employers want a master's and above for any meaningful lab career. I came across a pamphlet on the ground about medical laboratory science, and figured yes, that is the direction I want to go. So I changed my major, studied hard and completed my B.S. in that major. Once I graduated and passed my BOR exam, I became a medical laboratory scientist. I loved the work at first, but then as the years went on – it lost its luster and I began to feel more and more like a machine. Well, while I was working full time, I decided that I wanted to try my hand in business. I applied to a few Master's programs and got in, working all along the way through an accelerated program I completed in a little over one year."
Blakely continued to tell how he made his educational and professional journey: "Once I completed the courses, I left the lab and began working with my younger brother to build 'JonesTek', a marketing group. I remember successfully finding an in-print Yellow Pages directory and just calling as many companies as I possibly could. Every day, working to get new clients through cold-calling. Within the first year, we closed right under $50,000 as total income. Which is good for a first year, but both my brother and I had better opportunities than splitting the profit from a business that took up the vast majority of our days. We split ways, I went back to the lab and he went back to a traditional business role."
This Time "I'm Going For It"
Going on to reveal how he finally joined the crypto space, Blakely said: "This time it was different though, I had decided to take on a 'traveling medical lab scientist' role – which means I went from lab to lab across the southeastern United States and performed analysis. I enjoyed it… BUT then I witnessed the crypto industry really getting a lot of attention. I missed my opportunity in 2010, so this time I said to myself 'I am going for it.' So, I reached out to as many crypto people as I could and finally found someone to give me a chance. I worked over 60 hours a week for months. Finally, I was able to leave the lab entirely."
Now, Blakely proudly states: "I oversee the function of CryptoInsider.com, manage a team at CryptoTaco.io and even assist in marketing for SkyData.io. The crypto industry aligns with my personality well and even my political ideologies. I am very happy and incredibly lucky to be here, and I have no intentions of leaving."
If you would like to connect with Blakely on LinkedIn, please check out his profile. You can also follow him on Twitter. And, if you to want to check out the crypto news website that he manages, then please visit CryptoInsider.com.