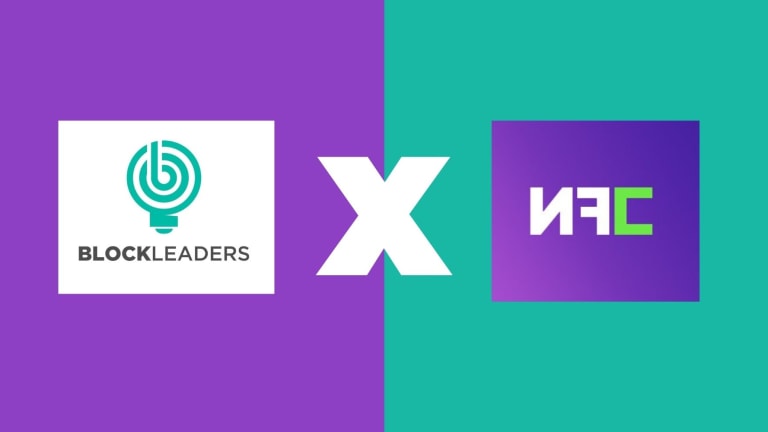 Non Fungible Conference takes place in Lisbon, Portugal on April 4 and 5
Blockleaders is announced as media partner for Non Fungible Conference 2022
Blockleaders will be taking in all of the action as media partner for Non Fungible Conference in Lisbon this year. The two day conference is packed full of NFT talks, creative discussions, workshops and activities.  As one of the major events in the NFT calendar for 2022 there is going to be plenty to see and do. 
With over 1,500 attendees, 100 speakers and four main content tracks the conference is promising some excellent learning opportunities for all participants. Join us on April 4 + 5 to hear from the leaders in the NFT space, discuss the latest projects and meet the NFT artists of some of the most globally recognised collections. 
Speakers include Sebastien Borget of The Sandbox, Brian O'Hagan Sorare, Artur Sychov from Somnium Space, Holly Wood from Rarible Marketplace, James Morgan from KnownOrigin Labs and Mo El-Sayed from Ledger. Don't miss fireside talks with Mario Klingermann or Kevin Abosch.
The organisers will also showcase some of the most amazing artists in 3 dedicated Art Galleries. Look forward to seeing big names like Hackatao, World of Women, The Guild and international curators like Vertical CryptoArt and Artpool.
The four content tracks will focus on gaming, art, collectibles and the Metaverse.
The conference will bring NFTs to life with a new concept called the NFT Shopping District where you can buy your favourite NFTs from over 30 NFT pop-up stores selling exclusive wearables, sneakers, art, land and houses.
A special event on April 5th will take place called the Sandbox Jungle Party in association with party degenerates.
Sponsors include The Sandbox, Ledger, AMOT Club, Poap and many others.
For further information visit the conference website