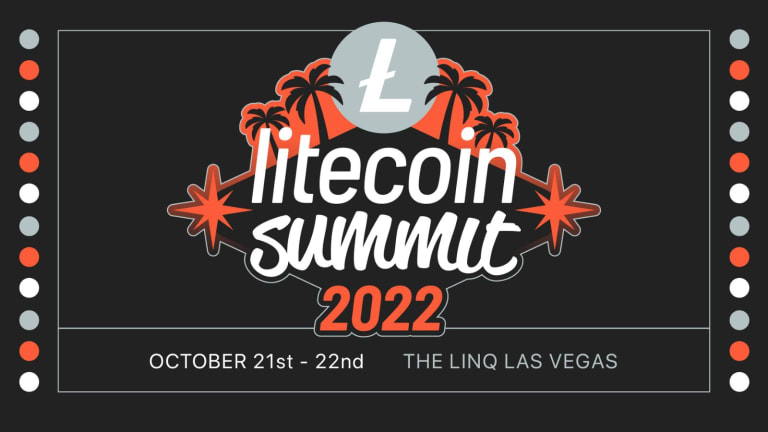 Litecoin Summit 2022 takes place in Las Vegas, Oct 21 - 22
Litecoin Foundation proudly presents the 3rd annual Litecoin Summit, taking places in Las Vegas this October. 
Bringing together the world's top innovators, thought leaders and decision makers, as well as members of the Litecoin community for two days of amazing networking opportunities and exciting discussions around industry developments, technical innovations, public policy issues, and much more.
Blockleaders will be taking in all of the action as media partner for the Conference. The two day conference is packed full of keynote talks, discussions and entertainment. 
As the major event in the Litecoin calendar for 2022 there is going to be plenty of action. Litecoin Foundation is promising excellent learning opportunities for all participants. .
Speakers include: Charlie Lee, Creator of Litecoin, David Burkett, MWEB Developer, Clemens Ley, BitcoinComputer, Steven McClurg, Co-Founder of Valkyrie, Ben Askren, UFC/Askren Wrestling Academy, Danielle Moinet, Former WWE Superstar, Winston Justice, Bernstein Investment Manager, Paul Bradley, GetHedge Co-founder. 
The conference will showcase the world of Litecoin, the applications or Litecoin and the technology shaping the future. 
The conference will take place in the LINQ Hotel & Casino in Las Vegas. A special event on Oct 21 called the Litecoin Summer Party will provide entertainment for all attendees.
The title sponsor is LTC Labs and other sponsors include Get Hedge, StormX, Coin Vigilante and Unbanked.
For further information visit the conference website