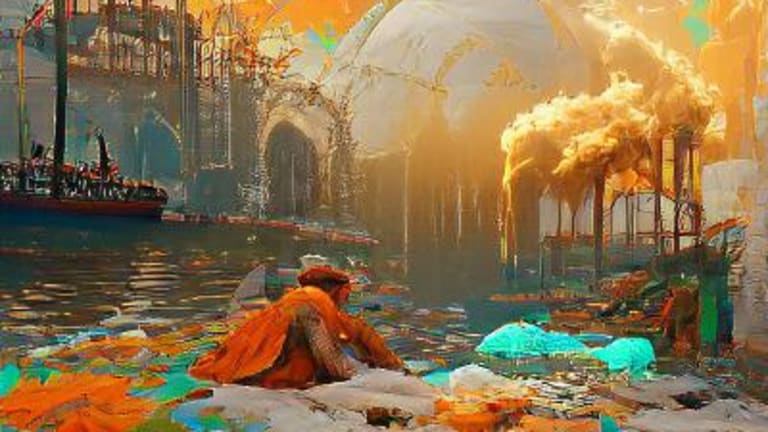 Discover Blockchain Weekly: Climate Change, NFTs for community,
See our weekly selection of articles from around the web to provide more in-depth knowledge about blockchain technology and its applications. Brought to you each week from the editors of Blockleaders.io.
With COP27 in full swing it is timely to take a deeper look at where digitalization and technology can play key roles in the future of sustainability. There are many projects leveraging blockchain technology to track the climate crisis and in this article the World Economic Forum details the perspective of seven humanitarian leaders focused on climate solutions. 
Many believe that banking systems around the world are losing the purpose. However, research tells us that governments still maintain significant shares in national banks and that consumers still heavily rely on retail banks for day to day finance needs. With this in mind, the article explores the role of banks in society and how forming new relationships with digital assets could help reinvigorate some energy into the banking sector.
Although this article doesn't add any new revelations or interesting features for blockchain and Web3 enthusiasts, it does ask some relevant questions for business leaders when they are considering the payment solutions in the metaverse. It is worth considering how payments will change as we engage with both real and virtual assets in the future. 
Our friends at The Metaverse Insider have provided access to a new report on the Metaverse market. They take a closer look at the history of virtual reality, the introduction of headsets and the key opportunities offered via the Web3 metaverses. 
Metaverse platform Upland announced a partnership with FIFA to bring more fans into the metaverse and build the winners stadium in their metaverse designed to replicate the real world.  Although the physical construction of the World Cup stadium has been surrounded by controversy, the virtual communities of fans are already getting excited about their countries participation in this global event. 
If you have a suggested tip for our weekly blockchain reading list please feel free to reach out.