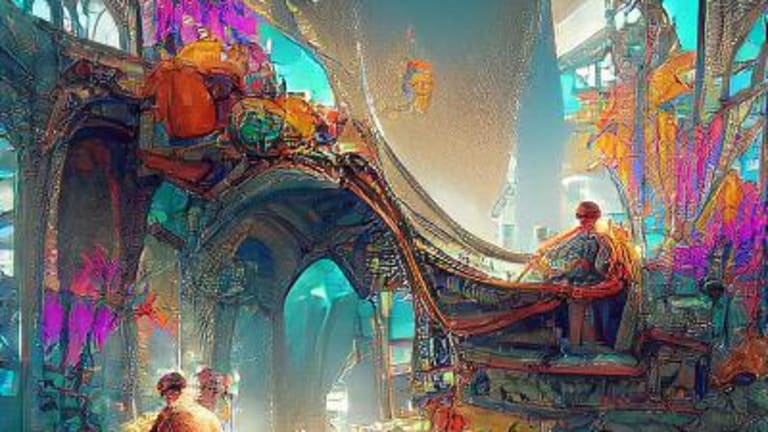 Discover Blockchain Weekly: Careers, Web3 Social Media, South Korea...
See our weekly selection of articles from around the web to provide more in-depth knowledge about blockchain technology and its applications. Brought to you each week from the editors of Blockleaders.io.
Are creators ready to take back control of their creations? Social media usage and the time being spent on social platforms are two hot topics being discussed in all of the tech circles today. With Elon's recent purchase of Twitter and the world of Web3 pushing for further decentralised control of platforms, where are the opportunities for the content creators? NFTNow cleverly breaks down the potential of Web3 social media platforms. 
An eye opening article focusing on the technology fluent country of South Korea. As the 4th largest gaming market in the world with over 98% of the population owning a smart device, taking advantage of the opportunities that come with the metaverse is a natural fit for many of the 33 million existing gamers in South Korea. 
As well as the metaverse economy already being well established, there is support for the industry from the government with strategies aimed at tapping into digital economies. For any governments or official representatives interested in learning about metaverse potential this is a fascinating read.
In this short read Entrepreneur India covers the education element of blockchain. As the technology infiltrates more industries, so to do the career opportunities and skills required to deliver the emerging tech to industries can benefit from using it. 56% of Indian enterprises are utilising blockchain in some capacity. The specialists required include but are not limited to engineers, designers, developers, legal teams and softer skills of operations, marketing and sales. 
Earlier this year, Starbucks announced that it would embrace the world of NFTs as part of its loyalty program. This week it launched its new loyalty program including NFTs to BETA testers in the US. Starbucks Odyssey is being used as a way for its most loyal customers to earn diverse rewards beyond the perks they can earn today, like free drinks. 
Web games facilitate experience as well as providing the game mechanics. This article rightly points out that with Web3 games, the gamers now have more direct inputs in the value that they create for the game. It also addresses the issues facing game developers who are familiar with the organised layer of Web3 technologies. As Web3 is still in its infancy there is a lot of navigation required for all parties to understand the newer tech stack and SDKs available. The learning curve for everyone is the game development stage is steep. The user journey is also very different when you add in blockchain and the transactional nature of Web3. 
If you have a suggested tip for our weekly blockchain reading list please feel free to reach out.