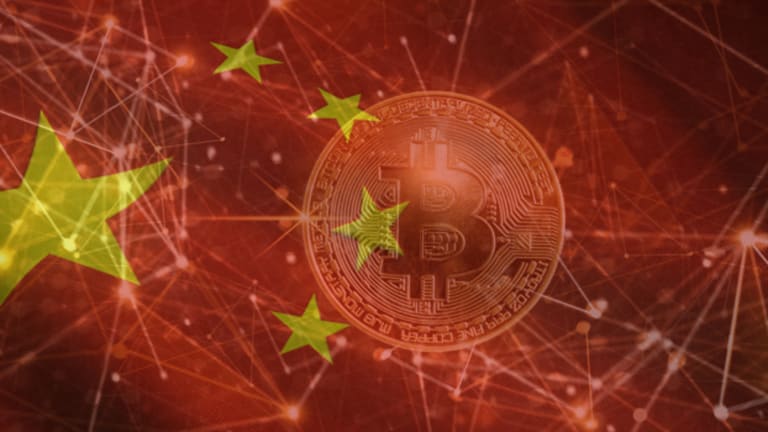 Thinking of Investing in Cryptocurrency? Read This First
by guest columnist Luke Fitzpatrick
There's no way to ignore the rise of cryptocurrency. Around the world, more and more people are jumping on the crypto bandwagon, investing in this newfangled form of digital currency.
As of June 2021, around one in six Australians owns crypto, which is an impressive rise of 12% from the start of the year. If you were considering joining their ranks but weren't sure where to start, look no further. Here are the basics of cryptocurrency, giving you an insight into what it is, how it works, and how you can get involved as an investor. 
What are cryptocurrencies?
Cryptocurrency is a digital asset that can be traded. All cryptocurrency transactions are recorded on a database known as the blockchain, which, unlike traditional or 'fiat' currencies, is not controlled or overseen by a central authority. As such, no one entity can interfere with or alter it.
As an actual form of money, cryptocurrency is not yet widely accepted. This has to do with just how suddenly its value can rise and fall depending on demand. However, more and more retailers are beginning to take some of the more popular cryptocurrencies, including Tesla, PayPal, and Etsy. So, there's no telling how widespread it might be in years to come. 
What are the differences between cryptocurrency and fiat currencies?
Aside from being a digital asset rather than a physical one, cryptocurrencies are distinguishable from fiat currencies in a broader sense of how they operate. You see, the fact that the currency and transactions between traders are stored on the blockchain means that cryptocurrency operates beyond the influence of a centralised government. This has its pros and cons.
No government control means the risks associated with fiat currencies, such as hyperinflation and a lack of control over one's assets, are irrelevant to cryptocurrencies. However, this also opens cryptocurrencies up to extreme volatility. This is especially true of some of the newer players in the game for which demand isn't all that high. 
Why do people invest in cryptocurrencies?
Investing in cryptocurrency has brought great rewards for many people, some of whom have made their fortunes trading in crypto. On the flip side, given that cryptocurrency is considered such a high-risk investment, that's not necessarily a good enough reason to invest if you're a first-timer.
Ali Beikverdi the founder of bitHolla, a company software provider for exchanges, has this to say on crypto investing: "Bitcoin can be a very good store of wealth because the supply is truly limited. Anyone with a basic sense of supply and demand will eventually come around to this simple fact and thus investing at least some of your net worth is prudent".
Another good reason to get involved, then, is that there's no way an outside force can interfere and dilute the value of your assets as they're stored in the blockchain. It's also an exciting time to be involved in cryptocurrency, as the recent rise goes to show. So, in many ways, now is the best time to invest. 
Deciding what cryptocurrency to invest in
There are thousands of cryptocurrencies out there right now, and it's up to each investor to do their homework and decide which might be better suited to them. However, it is undoubtedly Bitcoin that reigns supreme. Having been founded as the first-ever cryptocurrency back in 2009, it has held onto its edge ever since.
Don't just go for the easy option, though, unless you find that its price, availability, and other features make sense for you. 
How to buy cryptocurrency?
The most common approach to buying cryptocurrencies is through a centralised exchange. So, to get started, find an exchange that makes sense for you, your level of experience, and your investment goals.
From here, you'll need to make an account and provide documentation to prove your identity. Once your account has been approved, purchase your cryptocurrency of choice with fiat currency from your bank account and either hold down your investment, add to your portfolio, or get trading. 
Is investing in cryptocurrency worthwhile?
There's no definite yes or no answer to whether buying cryptocurrency will be worthwhile for you as an individual. As with any investment, it boils down to your long-term goals and how willing you are to put up with risk.
As cryptocurrency continues to climb in popularity and more people come to understand its immense benefits, it becomes more likely cryptocurrency will grow in influence as time goes on. As such, if there was ever a time to invest, it's right now.
NOTE - this is not financial advice and Blockleaders advises any reader to do their own due diligence. Also, as with any investing do not invest more than you can afford to lose.
Luke Fitzpatrick
Entrepreneur Leadership Network Writer
Academic Tutor, Guest SpeakerLuke Fitzpatrick has been published in a variety of publications such as Forbes, Tech In Asia and The Next Web. He is also a guest lecturer at the University of Sydney, lecturing in cross-cultural management and the pre-MBA program.