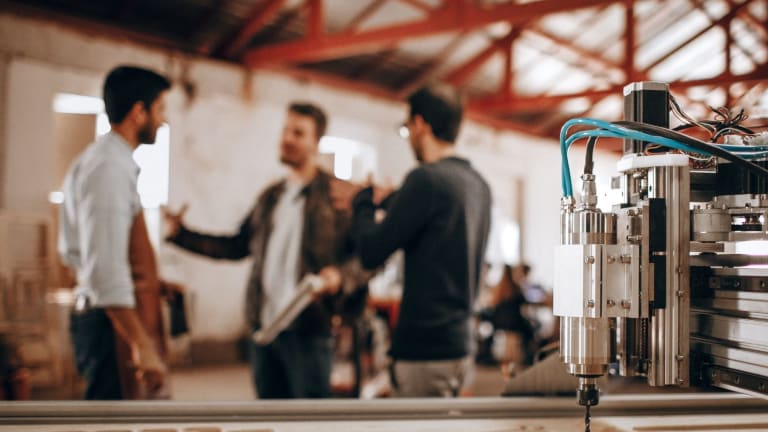 Web3 Job Opportunities - How to get a job in Crypto?
Crypto job postings jumped 395% in 2021. Here are some of the top resources when looking for a job in crypto.
The world of blockchain has been heating up for a number of years now with new projects coming on the scene weekly. Not only are the top employees from the world of traditional finance leaving to jump into crypto, also the demand for jobs in crypto has exploded. According to a recent study on LinkedIn, crypto job postings rose by 395% in 2021. The question isn't when it is how will you get a job in crypto if you are interested in technology or the future of decentralised applications? The attraction of Web3 job opportunities is mostly down to a craving for creativity in a world driven by careful crafted processes.
Blockchain offers an opportunity to work with forward thinking teams from across the world on some of the most innovative technology being used across multiple sectors. The influx of capital paired with the number of projects in development has led to a melting pot of careers. Some of which incorporate new skills but lots have the ability to adopt employees into roles that allow for future learning and development of new structures.
Blockchain and Crypto Job Sites
Cryptocurrency jobs
Linkedin 
Web3 jobs
Job Hunting Tips for Blockchain and Crypto Enthusiasts
Get stuck in
There is no better way to learn than by doing. Who said that? Well it doesn't matter. In the world of blockchain, NFT's, Play-to-earn and DeFi, it is always a good idea to play around with the tools available. If you understand how to buy tokens, store tokens and have ever played Minecraft than you are already ahead of the pack. 
Jump into the Metaverse
Many of the most loved brands in the world and the creative projects in crypto are building homes in the metaverse. Why not be bold and schedule an interview in the metaverse? From Adidas to Gucci to Miller Lite, it seems like everyone wants a piece of the land grab for metaverse real estate. However, there are many metaverses to consider and all offer different visuals and levels of automony. Decentraland is one of the most popular animated metaverses offering events and games. The Sandbox is a metaverse with the big names and where all of the celebrities like Snoop Dogg are hanging out. Play-to-earn games like Alien Worlds offer their own, niche metaverse for those who enjoy gaming, economics and politics. 
Join a decentralised autonomous community (DAO)
There's a wide variety of DAOs that you can join – community DAOs, social DAOs, protocol DAOs, NFT related DAO. This is a great way to learn about a community, develop experience and showcase your skillsets. They also allow you to form specific connections with groups involved in the world of crypto. 
Attend events (Virtual and IRL)
Networking has always been a key way to put your best foot forward and this hasn't changed. It is a great way to connect with projects and teams from around the world. Find the right event with the right people and you may find the right role for you.