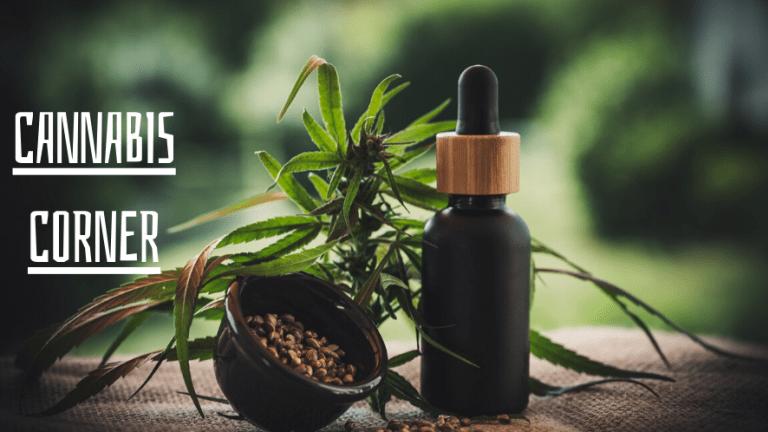 Cannabis Corner, Key Insights by Adam Isaac Miller | Apr 19/2020
CBD and anxiety - It is very likely that CBD will eventually become a treatment for anxiety (amongst other things). A study conducted by researchers at the Johns Hopkins University School of Medicine and published in the Journal of Substance Abuse Treatment asked 200 people with past-month opioid and marijuana use whether their symptoms of opioid withdrawal improved or worsened when they consumed cannabis. Of the 125 respondents who used cannabis to treat their withdrawal, nearly three-quarters (72 percent) said it eased their symptoms, while only 6.4 percent said it made them worse. Another 20 percent reported mixed results, and three people (2.4 percent) said cannabis didn't seem to have an obvious effect either way. The most frequently reported improved symptoms were anxiety (76.2 percent of respondents). There are numerous reports which demonstrate how CBD can reduce anxiety, for example, the recent 2019 study from Primate Research Institute, Kyoto University, Inuyama, Japan. Thirty-seven 18–19-year-old Japanese teenagers with SAD and avoidant personality disorder received, in a double-blind study, cannabis oil (n = 17) containing 300 mg CBD or placebo (n = 20) daily for 4 weeks. CBD significantly decreased anxiety measured by both scales. The results indicate that CBD could be useful treatment anxiety.
A note on psychedelics - Psilocybin mushrooms have been found to have minimal harmful effects and could potentially benefit those with depression. But they remain illegal even though they offer a groundbreaking alternative to several under-treated psychological conditions. Nevertheless, psychedelics are currently riding a wave of positive momentum brought on by cannabis, and if psilocybin gets approved as a pharmaceutical drug, production in yeast appears to be the most commercially viable option. It's very likely psychedelic compounds such as psilocybin will be adopted by medical professionals faster than several cannabis medicines. This is because psychedelic research has primarily been targeted towards mental health, whereas cannabis treatments vary across many indications.
Highlights of the Week:
About Adam Isaac Miller:
Adam spent over 8 years building various B2B businesses within education, investment, and medicinal cannabis, with progressive roles including business development, strategy, product development, and project management. He has consulted private and listed cannabis producers and ancillary businesses since 2015, as one of the early entrants and experts in the burgeoning Australian cannabis industry. Adam founded and currently sits on the board of The Medical Cannabis Council, Australia's largest not-for-profit industry body. He is a frequent public speaker and publishes a widely read industry newsletter. Adam earned a Bachelor of Entrepreneurship from the Royal Melbourne Institute of Technology.
Adam has appeared in several major news outlets including the Sydney Morning Herald, The Australian Financial Review, Startup Smart, SBS, SkyNews, MJBizDaily, and other major publications.