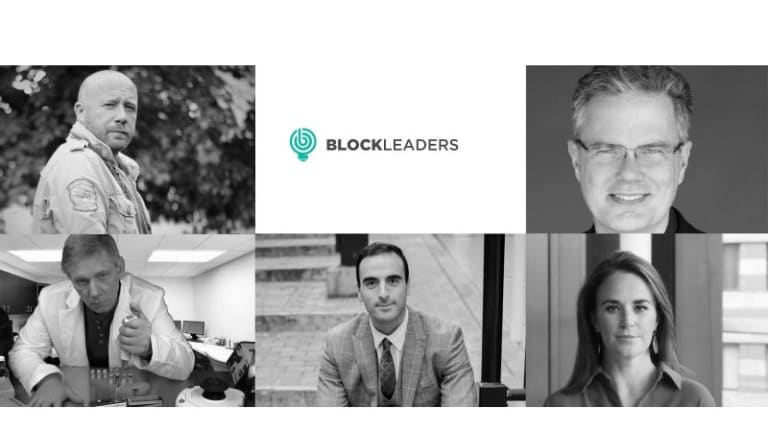 Last Week on Blockleaders
This week saw the emerging themes of community and interconnectivity, focusing on bringing people together through the blockchain.

We started the week talking about using blockchain as a force for change and ended up covering the fascinating world of art and how blockchain can play a huge role in it. Throughout our journey, we also covered artificial intelligence, decentralization, giving people true access to their DNA results, and we covered the world of wealth and digital assets management.

Here are the incredible people we met this week:
Alex Bertlin: From Sweden to Pakistan, The Borderless World of Blockchain
Connecting the community via blockchain, Bitdepositary and NAI Technologies board advisor and educator Alex Bertlin talked about his motivation for change and the use of AI as a market prediction tool.
Bringing organization to decentralization, StrongBlock Chief Governance Officer and EOS Alliance Executive Director Thomas Cox offered a realistic way for self-organized communities to work together.
Greg Simpson – The DNA Mapping Scandal Unlocked
Storing DNA securely via the blockchain, EDNA founder Greg Simpson wants to give people control over their biological data, taking it away from governments and their stringent restrictions.
Sam Buxton: Standing Tall in The Face of Cryptocurrencies
Blockchain, crypto and digital assets management. DAM CEO Sam Buxton talked to us about using crypto to bring decentralization to wealth, and disrupting the status quo.
Jess Houlgrave: Crossing The Sea of Art and Blockchain
Blockchain and the world of art. Co-founder & COO of Codex Protocol, Founder & Trustee of the Foundation for Blockchain + Art, and shEOS founder Jess Houlgrave showed us a fairer way to pay the artist.