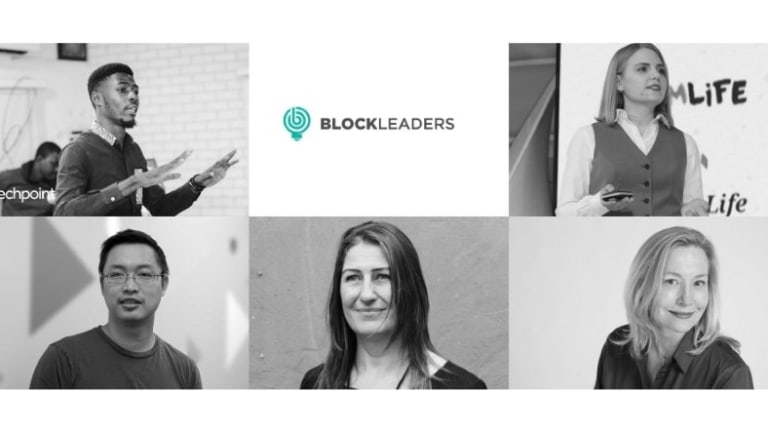 Last Week on Blockleaders
Last week saw some naturally inspiring entrepreneurs and educators, working their way in the crypto and blockchain world to empower people with their knowledge and passion.
We started the week with accelerating the acceptance of crypto in Africa and ended talking with a crypto evangelist who is uniting people with technology. Through our journey, we also saw the empowerment of women into the crypto world whilst removing the shackles of the middle-man through disruption and decentralization.
Here are the incredible people we met last week:
Munachi Ogu-Eke: Engineer Turned Entrepreneur Found His Perfect Match in Blockchain
Bringing positivity to a world of distrust, entrepreneur and co-founder of Cryset, Munachi Ogu-Eke wants to accelerate blockchain and crypto acceptance in Africa through community training and education.
Liina Laas And The Estonian Blockchain Revolution
Be the change you want to see in the world. Speaker, educator and CryptoHypeMedia CEO Liina Laas empowers women by teaching them about blockchain and the crypto world.
Quoc Le: Banishing the Ghost of the Vietnam War Through Blockchain
Money is the language that ties us all together. Entrepreneur & co-founder of Quanta Crypto Exchange Quoc Le cleans up the crypto world, building his own framework rather than piggy-backing off others.
Rhian Lewis: A Woman's Journey Through Journalism, Blockchain, and Beyond
Encouraging women in the tech world, Blockchain consultant, speaker & co-founder of London Women in Bitcoin and co-founder of CountMyCrypto Rhian Lewis talked about disruption and decentralization.
Closing the gap between tech and people, entrepreneur, crypto evangelist and SEBA Chief Marketing Officer Morgan Pierce told us about her ambition to motivate change in the Bitcoin and blockchain world.