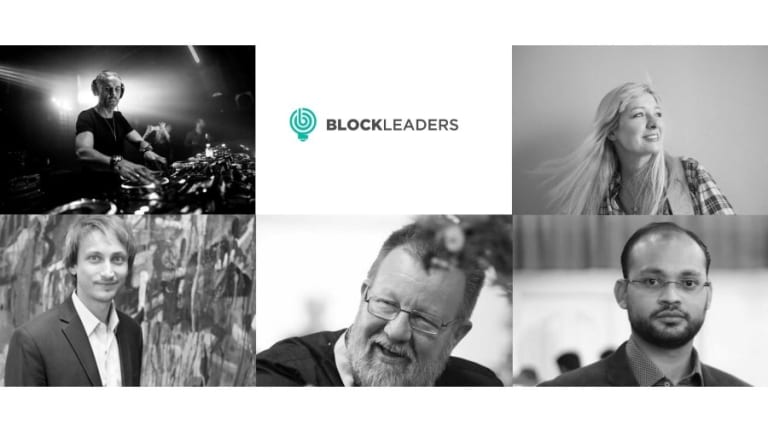 Last Week on Blockleaders
Democratisation was this week's prevalent theme and the people we interviewed were nothing short of exceptional; striving for a better and more equal world for all of our planet's population.
We started the week with the idea of democratizing music and giving back to the artists that work hard to move and entertain us, and by the end of the week we were covering how blockchain is being used against corruption and vote tampering. In between, we learned about how to solve the world's liquidity problem and how game theory can be applied to blockchain in a bid to bring true ownership to the people.
Here are the incredible leaders we met this
week:
Shane Kehoe: The Crypto King of House Music
Taking a musical leap into the blockchain
pool, Ministry of Sound resident DJ and SVK Crypto
co-founder Shane Kehoe, explained to us how his passion for music lead him
towards blockchain technology.
Tatiana Moroz – Mistress of Dissent
Using blockchain to fight against the status
quo, singer-songwriter and TatianaCoin
founder Tatiana Moroz talked about the democratisation of music in a system
that actually rewards the artists.
Arnaud Salomon: Rethinking Banking For 21st-Century
Liquidity
Why are wealth division and inflation seen as
normal? Mt Pelerin CEO Arnaud Salomon uses
blockchain to solve the 21st century banking liquidity problem,
democratizing liquidity, wealth and currencies.
John P. Conley: Blockchain, Game Theory, and Empowering
Humans Above Machines
Applying Game theory to the blockchain, Geeq
Chief Economist John P. Conley expanded into the notions of sharing and
ownership that transcend governments and third parties.
Muhammad Ahsan: The evolution of Pakistani society
through blockchain
Raging against the machine, Go4Blockchain founder and Cofounder
at Blockchain Forum of Pakistan
Muhammad Ahsan Khan, fights against corruption and vote tampering by
democratizing banking and registries.