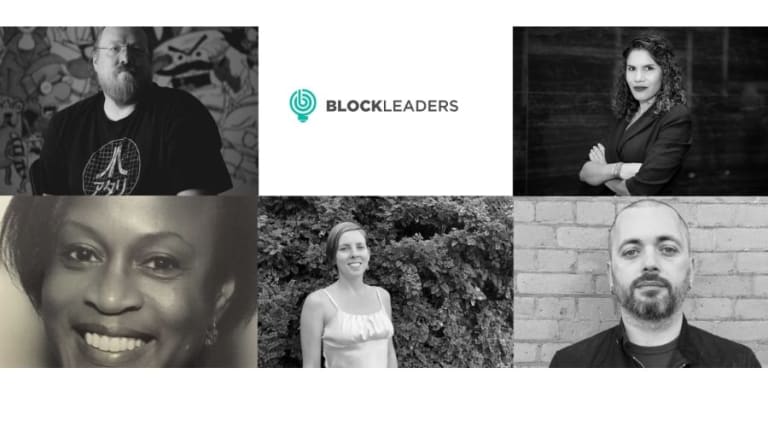 Last Week on Blockleaders
This week was dominated by the theme of social impact. Our Blockleaders are amazing individuals who use the blockchain to make a difference and bring a positive change to our world.
Monday started with reworking the world of Venture Capitalism, and by the end of the week, we covered how to revolutionise voting. Our journey took us through changing world registries, using compassion as a force of change, and building a new world basic income.

Here are the people we met this week:
The Emperor's New Clothes: Jonathan Nelson on How to Start a Fund
Can we rework funding towards a 100% success rate? HackFund CEO Jonathan Nelson talks about the future and social impact of a more open Venture Capitalism on the blockchain, accessible by everyone.
Alexia Hefti: A Life of Transition and Transformation
We are what we own, until we lose it all. Alexia Hefti talks about Bitland, using the blockchain to buy and register land. By blockchaining registries, she makes them more accessible, and indestructible.
Rhonda D Eldridge: Humble Pie? The Proof is in The Eating
From rags to riches, using education as a way out of poverty, Harness AP founder Rhonda Eldridge speaks to us about cultivating social impact through growth and compassion.
Alisha Forrester Scott Talks Bees and Blockchain
Using blockchain to restore pollinators and the food supply chain, Alisha Forrester Scott tells us about public togetherness, decentralization and how she aims to build a world basic income.
Joaquim Pedro Antunes: Writing and Coding for a Decentralized Future
Can blockchain impact the underbanked and under-represented? Today Joaquim Pedro Antunes talks about quadratic voting, reimagining voting so that the rich don't have more sway than the poor.