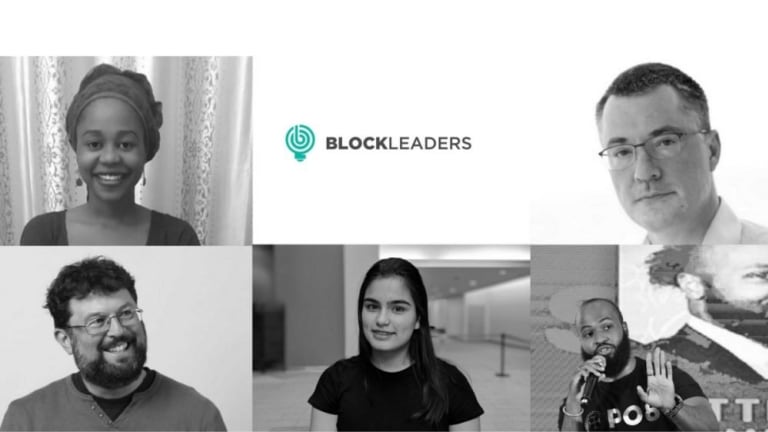 Last Week on Blockleaders
Another fascinating week here at blockleaders.io! The people we talked to were nothing short of amazing, with so many interesting topics being covered.

We started with helping the youth into the business world and ended up treasure hunting in the Bahamas, but not without first doing a quick detour into the worlds of IT security, storytelling and genetics!

Without further ado, let's take a look at this week's highlights:
Mandy Shemuvalula: Youth is Not Wasted on the Young
Can we use the blockchain to empower the youth into the economic world? Mandy Shemuvalula told us about giving young people a chance by turning the funding of youth-owned SME's on its head.
Chester Wisniewski – Armouring IT's Soft Underbelly At Sophos
Is blockchain technology safe? Canada's top IT security expert, Sophos' Chief research Scientist Chester Wisniewski talked to us about blockchain hype, the rise of web-based attacks and the power of data.
Jesse Ratner: Using the Power of Storytelling to Make Blockchain Real
Bringing the blockchain community together through storytelling. The founder of The Blockchain Agency Jesse Ratner, explained his passion for raising consciousness and awareness through the distillation of ideas.
Ananya Chadha: The Teenager Editing Human Genes with Blockchain
15-year-old super-achiever Ananya Chadha revealed how she applies blockchain with genetics to find solutions to heavy-hitting genetic diseases.
Matt Arnett: Bahamian Rhapsody in NFTs
The man using blockchain to protect intellectual and individual property. Matt Arnett from FORT NFT Protocol and PO8 told us how he uses NFT's to allow claimed Bohemian treasures to stay part of the national heritage.
Join us again tomorrow when we reveal what's in store for next week.