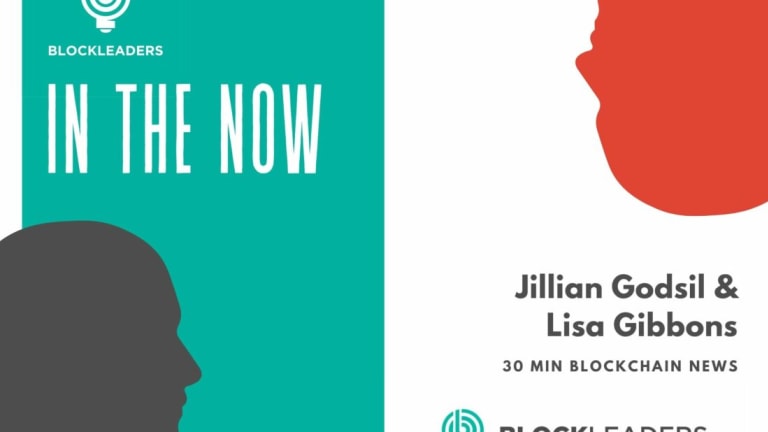 IN THE NOW - Episode 4 - Nov 12
Welcome to IN THE NOW Blockleaders news with Jillian Godsil and me Lisa Gibbons. We spend 20 minutes each week discussing the world of crypto and blockchain. 
We have lots to cover today. Lets get started...
First the Headlines, this is the big picture this week
Over 5,000 people attend NFT.NYC conference
DeFi Summit London - Over 100 speakers
Apple CEO Tim Cook revealed that he has crypto - why is this such a surprise?
Reddit co-founder to invest 100mil in Solana social
Circle payments have set up a venture capital arms to support early stage blockchain companies.
University clubs from around the world are competing in TBA Crypto competition. We want to stay tuned to to this as some of the clubs are highly advanced. 
Winner of NFT #DigitalArt4Climate competition announced at COP26 - Digital artist Bricx Martillo Dumas, who hails from the Philippines takes 1st prize
In NFT news - The Simpsons are now getting in on the action, Santa Casa are in count down mode for their first drop. We may have to go over. 
Bored Ape Yacht club have formed a virtual band with Universal Music.
Solana held its first conference in Lisbon this week. "Web 3 turns users and creators into owners and stakeholders" Solana Labs.
Gaming News - Crypto Manga developing a very interesting, dark game.
See you next week